About Our Cleaning Company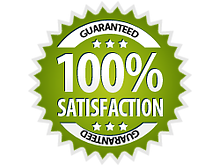 QUALITY HOUSE CLEANING SERVICES IN SALT LAKE CITY UTAH
Wasatch House Cleaning is a locally owned
and operated business offering eco-friendly products and cleaning services tailored to your individual needs.
We use products that are Green Seal Certified to ensure a safe and thorough cleaning of your home.
Our vacuums are equipped with four level filtration that filters 99.9% of particles 1 micron or larger, effectively capturing dust mites, bacteria, pollen, pet dander and mold to improve the air quality of your home. We use washable cleaning cloths to prevent waste
.
OUR GOAL IS TO OFFER YOU EXCEPTIONAL CLEANING WHILE PROVIDING YOU WITH A HEALTHIER ENVIRONMENT.
We are a professional house cleaning company, owned and operated locally, more than 18 years in the business of house cleaning services in Salt Lake City Utah and surrounding areas.
We love what we do and we value our clients and the environment.
We believe the greatest compliment is a customer referral. That's why we provide all of our customers with the absolute best service at fair and competitive prices.
Cleaning Service FAQ's
Is there a contract required for service
?
No contracts required. Our cleaning services are provided as needed to fit your individual needs.
Are you licensed and insured?
Yes we are fully licensed and insured to give you peace of mind.
What is included with your cleaning service?
Please review
our services
page for a list of the services we perform.
Do you provide the cleaning supplies? 
Yes. We do provide our own cleaning supplies free of charge. However, you are welcome to provide us with a specific cleaner if you choose.
Do I need to be present the day of the cleaning? 
You are welcome to do whatever makes your comfortable. Some clients prefer to stay home while we clean, while others prefer to to schedule cleaning while they are at work or out of the house.
Contact us for a free estimate or to schedule service.